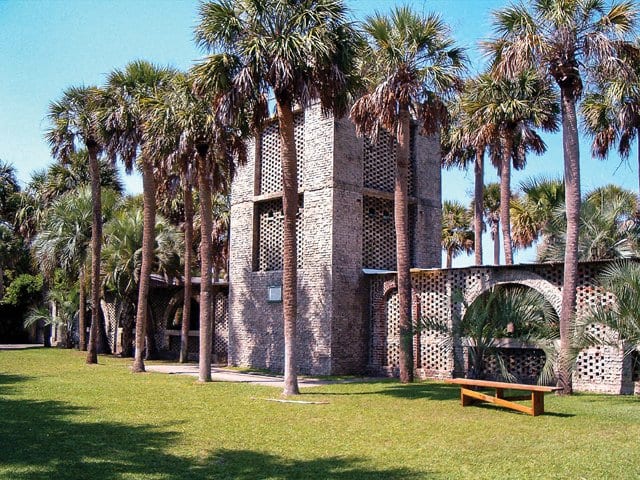 Pawleys Island has earned acclaim from top vacation sources like TripAdvisor and Conde Nast, ranking as not only one of South Carolina's top beaches but one of the most beautiful on the entire east coast! When you stay in this coastal Carolina paradise, there will be plenty of great opportunities for photos. Whether you plan on sharing on Facebook or in a leather-bound album, here are some of the top places to snap a pic during your Pawleys Island vacation.
Atalaya Castle at Huntington Beach State Park
Atalaya Castle is a breezy Moorish-style castle designed by Archer Huntington in the early 1930s. Archer and his wife Anna contributed heavily to the Grand Strand, as the couple donated the land that would become Brookgreen Gardens. One of the unique aspects of Atalaya is that it was built without any drawn plans. Instead, the layout of the 200' by 200' structure was literally the brainchild of Archer, eventually encompassing 30 rooms with a 40-foot tower in the center which housed a 3,000-gallon water tank. Today Atalaya is one of the most beloved landmarks along the Grand Strand and a favorite spot for weddings and formal events. In 1984 Atalaya has bestowed the honor of being listed on the National Register of Historic Places, cementing its legacy and ensuring that following generations would be able to enjoy this beautiful estate.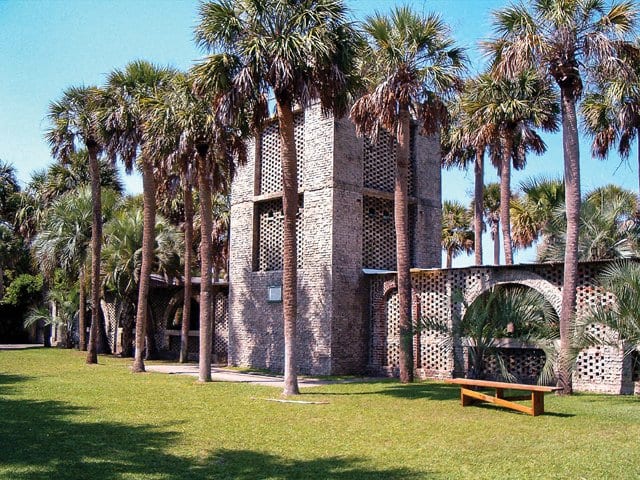 Although its formal name is the Pawleys Island House of Worship, for years this charming church has been known as the Pawleys Island Chapel. The Chapel was originally located in nearby Georgetown before being dismantled and transported to Pawleys Island. It is situated waterfront along a march and actually juts out over scenic tidal creeks. The chapel has survived a multitude of challenges, including Hurricanes Hugo and Hazel as well, and recent repairs in 2017 have ensured that the chapel will be a fixture among Pawleys Island for decades to come. For amazing photos of this landmark, photographers recommend a sunrise visit for truly dazzling shots.
As mentioned earlier, Brookgreen Gardens was another contribution to the Grand Strand that Archer and Anna Huntington bestowed. Hailed as one of the premier botanical gardens in the US, Brookgreen is home to a world-renowned sculpture collection, featuring the works of Anna Huntington and many other talented sculptors and artists. In addition to the outdoor sculptures among the lush gardens, rotating exhibits are on display in their galleries and the gardens play host to a multitude of seasonal events, from their Spring Wine Festival to their beloved Nights of a Thousand Candles Christmas celebration. On top of all this, Brookgreen Gardens is also home to a fantastic Lowcountry zoo, featuring native species like whitetail deer, red foxes, river otters, and bald eagles. Make sure your smartphone or camera has plenty of storage space, as fantastic photo opportunities are all around you at Brookgreen Gardens!
There is no shortage of natural beauty to behold and snap photos of all around Pawleys Island. If you haven't visited this tranquil coastal area, there's no better time than now to make plans for what is sure to be a fabulous vacation! The Lachicotte Company offers beach house rentals in the most prominent vacation areas of the Georgetown and Horry County beach areas including Debordieu Colony, Litchfield Beach, Murrells Inlet, Pawleys Island, and Surfside Beach. Check out our
vacation rentals page
to see unbeatable rates on our beach house rentals for your next Pawleys Island vacation.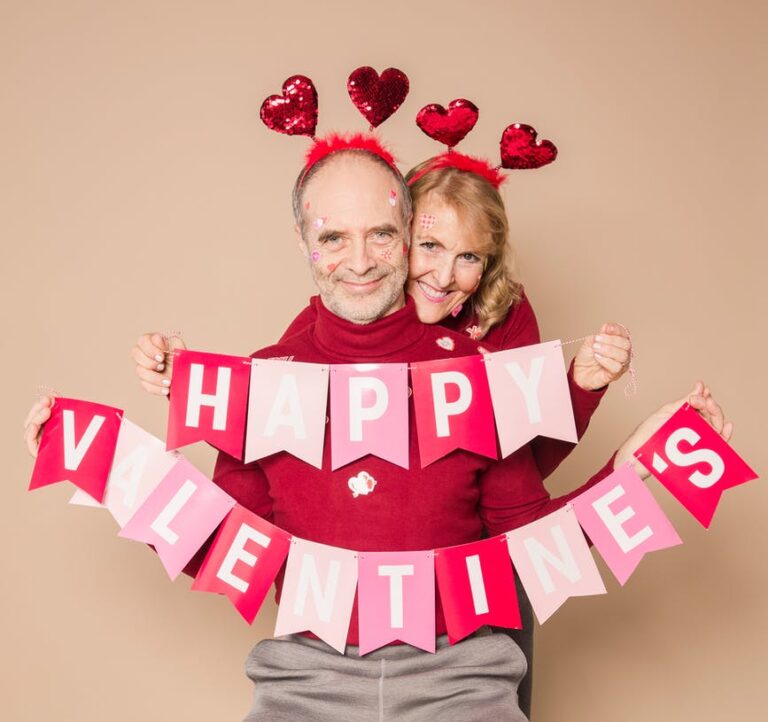 Valentine's at Litchfield: How to Play Your Escape It's time for that annual test of affections. Valentine's Day will be here before we know it,
Read More »